I led the strategy and innovation function, responsible for exploring new technological and data-driven opportunities and implementing them at scale across the organization.
Produced a world-first virtual reality tour of Australia and New Zealand airports, providing a convenient and immersive experience for brands and advertisers to understand the value proposition of the airport environment. I project managed the shooting and production of the tour and development of web app that enables the Sales team to dynamically update the creatives on the advertising assets to showcase to their prospective clients.
Founded the JCDecaux ANZ content strategy to support tender proposals and improve the customer experience of the audience in proximity to the advertising panel network. Leveraging new partnerships with leading content creators, JCDecaux is able to offer a best in market solution to capture and engage audiences, increasing advertising cut-through. Demonstrated the partnership potential through a POC with News Corp.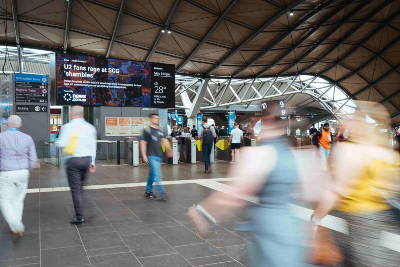 Delivered a POC to use a machine learning algorithm and integration to Google Maps API to analyse traffic composition and serve dynamic adverts on a roadside billboard based on the data collected.
Launched a POC, utilizing break-through technologies, to capture 1st party data to measure and understand the audiences exposed to the JCDecaux advertising sites. By demonstrating who and how impressions can be served on the network, advertisers can be confident in the effectiveness of Out of home advertising in reaching and converting their target market.
Collaborated to drive JCDecaux ANZ's utilization of programmatic sales of the digital out of home (DOOH) network. Aligning the sales process of DOOH to other advertising formats and removing friction through automation will revolutionise the industry. I am working to establish JCDecaux's leading position within this current market and ensure we are poised to capitalize on opportunities in this digitized market.